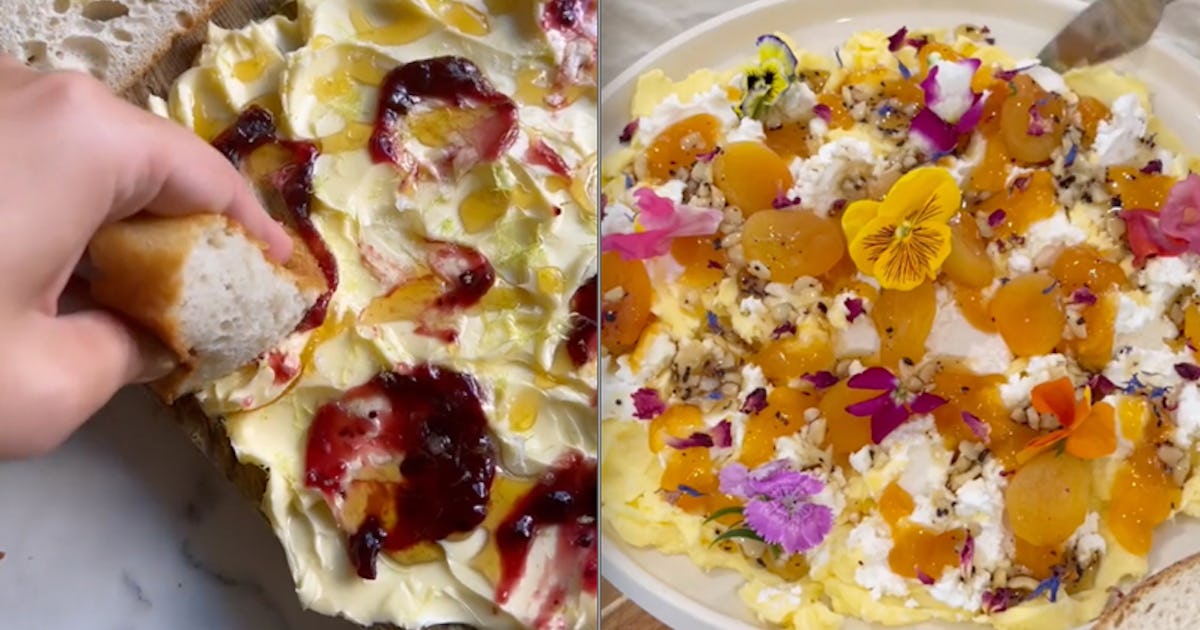 10 TikTok butter board ideas to replace your charcuterie board
Spread the charcuterie boards. You had your time. Now it's time for the butter boards to shine. TikTok's butter board ideas have been popping up all over FYP as a new Instagram-worthy way to serve up delicious snacks at your next wine party and stay at home. If you're not someone who constantly scrolls through the foodie side of TikTok, you might be wondering what a butterboard is? Well, it's exactly what it sounds like, but way better than you could have imagined.
A butter platter is a spread of seasoned butter on a cheese platter or serving platter intended for common dipping. While butter makes a perfectly acceptable butter platter on its own, you want to impress your guests with a truly Instagram-worthy butter platter. That's where these 10 butter board ideas from TikTok can help. By using different ingredients like honey, herbs, and even edible flowers, you can create a custom butter board that's not only beautiful but delicious. Serve sliced ​​bread and crackers with your butter board, and you have the perfect appetizer for your dinner party or a snack for movie night with your BFF. Don't forget to take a photo of your butter board or take a video to share online, and help spread the butterboard trend.