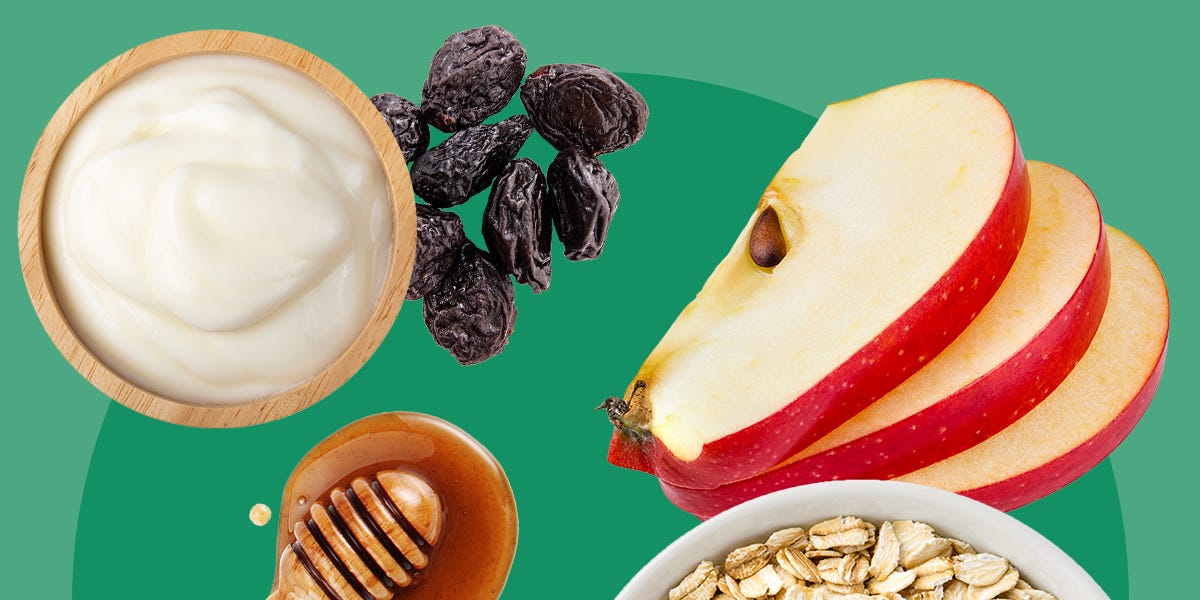 10 unique ideas for oatmeal
Once sweater time arrives, that heartwarming first bowl of oatmeal is an annual rite of passage. But by the 10th bowl of oatmeal, the usual brown sugar and raisin toppings may start to lose their luster. When you want new take on your favorite morning meal, turn to these inspiring oatmeal recipe ideas.
Not yet in the morning oatmeal routine? Start with about ½ cup of oats, 1 cup of water (or a mixture of water and any dairy product or dairy alternative of your choice) and a small pinch of salt per person. Put the pot over medium heat, bring to a boil, then reduce heat to low and cook until creamy and tender, about 5 minutes. (Or combine the oatmeal and liquid in a medium microwave-safe bowl and microwave for 90 seconds to 2 minutes, stirring halfway through.)
Oatmeal + Nuts + Raisins + Honey = Oatmeal cookie
Oatmeal cookies are pure comfort and a delight, so why not bring those happy vibes to the breakfast table? Start by toasting the oatmeal before adding your liquid (add a little butter, coconut oil or canola oil to your pan over medium heat, throw in your oatmeal and stir until a nutty smell begins to brown, 3 to 4 minutes). Add water and cook until creamy and tender. Once cooked, add a little vanilla extract, then garnish with toasted nuts, raisins and a drizzle of honey.
Oatmeal + chocolate chips + almond butter + toasted coconut = chocolate coated almond
A little chocolate every day makes the soul happy. Cook the oatmeal until creamy (consider using coconut milk in the cooking liquid), then add a little touch of almond extract (a little goes a long way, so start small; a 1/4 teaspoon should do the trick). Divide between bowls, then stir in a few chocolate chips so that they begin to melt. Garnish with a spoonful of almond butter and a little toasted coconut.
Oatmeal + Carrot + Pineapple + Pecan + Pepitas + Coconut = Morning Glory
Like a muffin with a spoon: add a grated carrots or two in the pan to cook with your oatmeal. When tender, stir in chopped pineapple (fresh or canned will work). To serve, sprinkle generously with toasted pecans, nuggets (a type of pumpkin seed), raisins and grated coconut. If you have pineapple juice on hand — try straining the can of pineapple — use it as a substitute for half of your oatmeal cooking liquid.
Oatmeal + Ginger + Pear + Flax seeds + Maple syrup = Pear with ginger
Fresh and invigorating, ginger and pear sing when paired. Add a handful of chopped pears (no need to peel), grated fresh ginger (or a pinch of soil) and flax seeds in the saucepan to cook with the oatmeal. Then sprinkle with maple syrup at the table.
Oatmeal + Apples + Nuts + Raisins + Yogurt + Honey = Swiss Muesli-Style
Granola is often served cold, but have you ever tried it steaming? Use milk for some of your oatmeal cooking liquid and add grated apples to the pot to cook with the oats (reserve some to serve on top, if desired). Serve in bowls and add toasted coconut, raisins, chopped toasted almonds, big spoonfuls of yogurt and a drizzle of honey.
Oatmeal + Peanut Butter + Jam + Dried Fruits = PB&J
Your favorite lunch sandwich, turned into a breakfast option. Start by toasting your oatmeal (see instructions under Oatmeal Cookie, above). To add a spoonful or two of flax seeds in the pot with the liquid and cook until creamy. Divide into bowls, then incorporate a scoop of peanut butter and garnish with a ball of jam you like. Sprinkle with chopped peanuts and blueberries, cherries or dried raisins.
Oatmeal + orange zest + cloves + ginger + molasses = spicy citrus
Citrus fruits and spices together are sparkling like a morning star. Simmer the oatmeal with freshly grated orange zest and a generous pinch of ground cloves and / or ground ginger, then garnish with salted butter and a drizzle of molasses. Optional: a scoop of sour yogurt.
Oatmeal + poppy seeds + lemon + sunflower seeds = lemon poppy
For a sweet, tangy, sunny oatmeal, use buttermilk for some of the cooking liquid and add a spoonful or two of poppy seeds to the pot while the oats cook. Once creamy, add a little freshly grated lemon zest. Garnish the bowls with the salted butter, a dash of store-bought lemon cream and toasted sunflower seeds.
Oatmeal + Miso + Blueberries + Honey + Sesame Seeds = Sweet and savory berries
For lovers of sweet and savory mashups: Use a fork to mix equal parts of miso paste and unsalted butter in a small bowl while your oats cook. In a small skillet over medium heat, soften the frozen blueberries with a little honey. Top the oatmeal with a layer of miso butter, a long drizzle of jammy blueberries and lots of toasted sesame seeds.
Oatmeal + Coconut + Chia + Pineapple + Mango + Lime Zest = Tropical
In the morning, when you want to feel the sun on your face, cook some oats with coconut milk for some of the liquid and add a spoon or two of chia seeds. Garnish the oatmeal with chopped ripe mango or pineapple, toasted coconut and lime zest.
This content is created and maintained by a third party, and uploaded to this page to help users provide their email addresses. You may be able to find more information about this and other similar content on piano.io