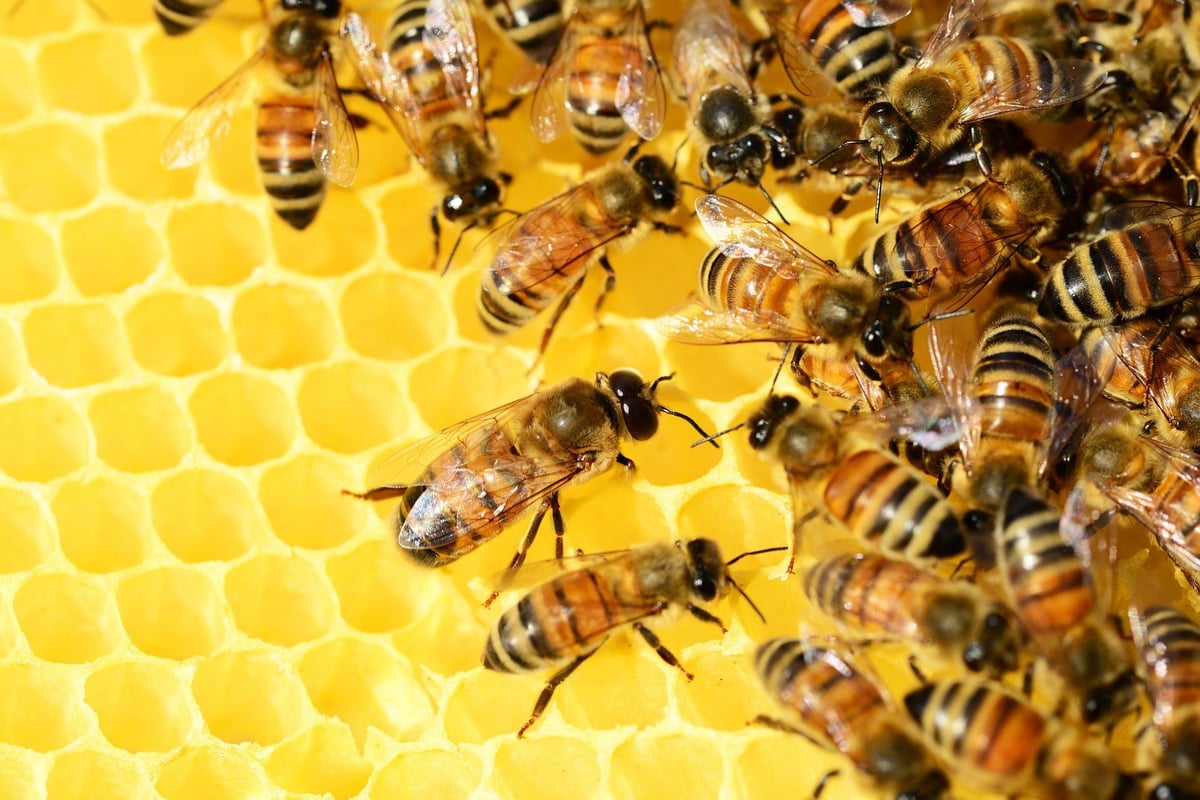 A bee farm and tea room planned for the historic park site in Hebburn receives support from senior councilors
After being approached by a beekeeper, South Tyneside Council, in its role as Charity Trustee, considered proposals for Carr Ellison Park.
At its meeting on Wednesday May 25, the ruling cabinet of South Tyneside Council backed the principle of a six-year lease for this purpose.
Bee farm projects are accelerating. Photo c/o Pixabay.
Subject to borough council approval and final planning approval, the former park warden's house would become a beekeeping training and education center with an observatory, beehives and a herbal tea room.
The new center would also offer beekeeping classes and aims to generate wider community interest in environmental issues and increased visitor numbers to the park.
Councilor Ernest Gibson, Senior Member for Transport and Neighborhoods, presented a report on the proposals to cabinet at South Shields Town Hall this week.
He said the plans would bring a long-vacant building back into use while reducing vandalism in the park, with the beekeeper involved ready to invest thousands of pounds in the project.
Councilor Margaret Meling, cabinet member for economic growth, skills and climate change, hailed the green benefits of the scheme.
"I think it's a great idea and it's very environmentally friendly and it produces something beneficial for the community, I hope it moves forward," she said. during a meeting.
South Tyneside Council is the freehold owner of Carr Ellison Park and the land was acquired by Hebburn Urban District Council in March 1920 from Ralph Carr-Ellison.
The terms of the transfer provided that the land was to be held by the council "in trust forever as and for a public part and pleasure gardens or recreation grounds for the use of the inhabitants of the town of Hebburn and for no other intentional or intentional use". goal whatever it is".
Under the terms of the initial transfer, a charitable trust was created, with the council holding the park as a charitable trustee and being authorized to make decisions about leasing the land.
The park warden's lodge is believed to predate Ralph Carr Ellison's 1920 donation and has been vacant since around 2015.
Under new proposals for the building, a lease would be granted to a newly incorporated charity specifically for the purpose of operating a bee farm.
After being approved by the cabinet, the matter will be returned to the full council for decision and will be subject to the necessary planning approvals.
Councilor Joan Atkinson, Deputy Leader of South Tyneside Council, welcomed the proposals.
"We know bees are in decline around the world, so it's great that Hebburn is doing its part," she added.