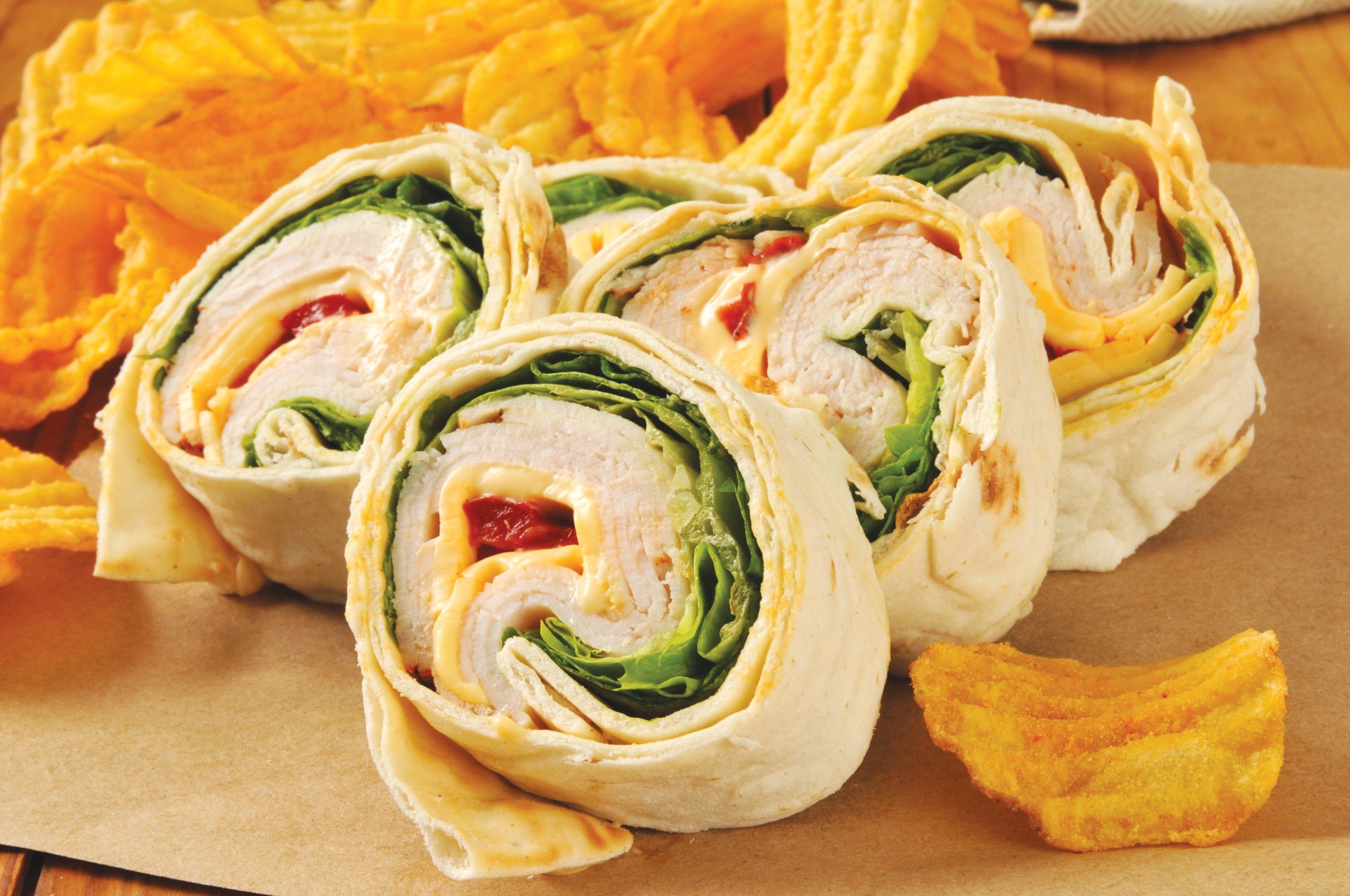 School lunch ideas for an entire month!
Oith an average of 180 school days per year and three kids who are now in middle school, that means I've cooked over 3,000 lunches in their lifetime. Can it be? It's hard to believe, with the freshness of a sparkling new school year descending upon us. But in May, when I put string cheese and granola bars in their lunch bags, I feel every one of those thousand lunches.
All of my kids are perfectly capable of making their own lunches, and some of them do it every day without reminders. Others need help. And all of them need a little guidance. One kid in particular would consider Gatorade and a packet of Oreos a healthy lunch if it weren't for his mom's reminder to add protein and an apple.
But no matter how many lunches I've bought and made over the years, I'm always on the lookout for new lunch ideas at the start of the school year. It's a natural thing to look for inspiration at the turn of the calendar. Even if these good intentions in terms of organization, time management and healthy eating are more ambitious, some of them will stick.
So, with 180 lunches ahead of us, here's some inspiration for the days ahead. Think of it as brainstorming. Even if you take just one or two of these ideas, it can spark inspiration for something new that your kids will be happy to find in a lunchbox.
Of course, you'll want to add to these ideas to complement lunch, but here are some suggestions to get you started!
20 lunches for 20 days (or 1 month of school lunch ideas)
1. Pepperoni Pasta Salad
Cooked mix ditalini pasta with chopped pepperoni, cubed mozzarella and a bottled Italian dressing.
2. Sandwich Yes Yes
Slice a piece of French baguette, spread it with goat cheese (or layer it with one of your child's favorite cheeses) and add a slice of ham.
3. Black beans and cheese
In a thermos, place the warmed black beans with a sprinkle of cheddar cheese. Eat as is or with a tortilla wrapped in the lunch bag.
4. Mini Meatballs
Use leftover meatballs from dinner or make a plate of mini meatballs, then freeze them for a quick lunch. Keep the mini meatballs warm in a thermos. Mix with marinara if that's how your child prefers it.
5. Turkey roll
Spread a tortilla with a thin layer of cream cheese. Add a few pieces of turkey and thinly sliced ​​cheese (and vegetables if your child eats them). Roll tight, then cut in half.
6. Chocolate Chip Pancakes
Place in a sandwich container and serve with a small container of maple syrup or vanilla yogurt for dipping.
7. Cheese Quesadilla
Most kids don't mind if it's not hot at lunchtime. Send it to lunch with fries and salsa.
8. Smoothie Bowl
Pour the rest of the breakfast smoothie into the bottom of a plastic bowl. Top with granola, fruit and chia seeds.
9. Eggs and Bacon
Pack hard-boiled eggs with leftover bacon for breakfast.
10. Bagel and cream cheese
It's not just for breakfast. Make it savory with plain cream cheese and cold cuts or make it sweet with honey cream cheese and fruit.
11. Vegetable wrap with hummus
Spread hummus on your child's favorite wrap. Add carrots, cucumbers and grated peppers.
12. Peanut Butter Bites
Pack protein with peanut butter, flax seeds, old-fashioned oats, and honey. Oh, and chocolate chips for good measure.
13. Chicken nuggets
Keep them warm by wrapping them in foil while they're piping hot, then placing them in a thermos. Add a side of your child's favorite dip.
14. Cheese Ravioli
Save some ravioli from dinner the day before. Place them in the lukewarm or cold lunch box.
15. Mason Jar Salad
Middle schoolers and teenagers like this. Layer the lettuce, vegetables, cheese cubes and chopped bacon. Drizzle their favorite dressing on top.
16. Homemade pizzas
Toast an English muffin and keep the pizza toppings on the side. Let them make their own pizza with a little sauce, mozzarella, black olives, pineapple or sausage.
17. Crazy fruit skewers
Skewer the grapes, strawberries, blueberries and kiwi with chunks of cheddar cheese on the skewer stick. What drives him crazy? Have fun adding a few mini marshmallows or gummies to the stick.
18. Pigs in a Blanket
It's a kids' favorite for a reason. Wrap bread dough around a hot dog or sausage, bake it, and send it wrapped in foil for a lunch they'll love.
19. Cheddar Cheese and Apple Biscuits
The sweet and savory mix is ​​delicious in this breakfast of sliced ​​cookies stuffed with cheddar cheese and apple slices.
20. Chicken Orzo Soup
Replace the orzo with noodles and use more pasta than your recipe calls for. This makes it easier to eat during the children's short lunch periods.
Natalie Mikles is a mother of three children: 12-year-old twins and an 11-year-old boy. She writes about food, sharing recipes for busy families and picky eaters. She has been recognized for her food columns as well as her reporting on families and issues affecting local children. She loves pizza and movie nights with her family.
---