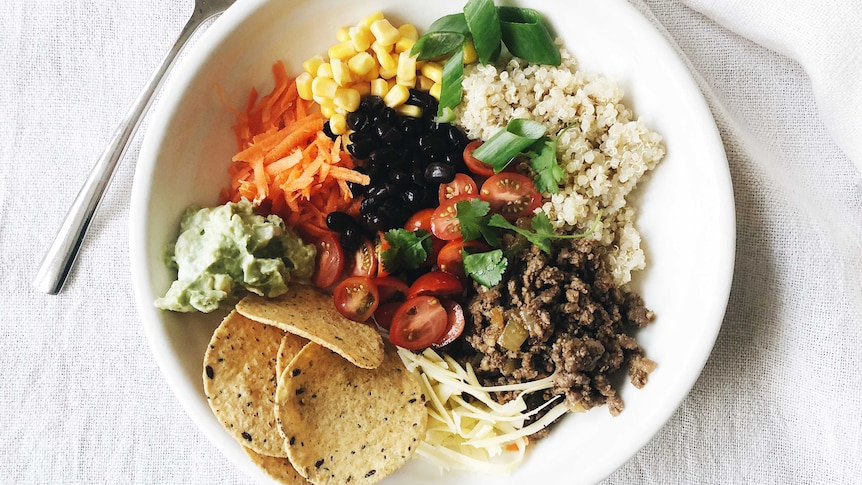 Taco bowls, baking trays and other vegetarian meal ideas
Difficult to find family recipes full of vegetables and flavors.
Whether you're looking to add more veggies to your own meals or trying to provide an extra serving of veggies for your kids, here are 16 quick and easy recipes.
Family meal
Change up your taco night with these taco bowls. They combine spiced beef, beans and vegetables — and are served with crispy corn chips.
This sweet potato curry with chickpeas, spinach and lime is mild enough for kids and delicious over quick-cooking soba noodles.
This classic homemade beef pie is a great way to dress up vegetables for kids. You can also swap some of the beef for lentils, for an extra kick of veggies.
These mushroom burgers with loaded mayonnaise and mashed seaweed salted potatoes just might challenge your preconceived idea of ​​cheeseburgers.
The burgers are made with cheese-stuffed portobello mushrooms, which are breaded and then lightly fried.
Comforting pastas and soups
Mushroom stroganoff is creamy and comforting, and Heidi Sze's version can be served with pasta, rice, or even mashed potatoes.
This Tuscan cabbage, almond and lemon pasta is cooked in one pan. It's quick and easy, and tastes as good as it sounds.
For something a little lighter, try this potato, cauliflower and cannellini bean soup. It's healthy, easy to prepare and can even be made into a pasta casserole.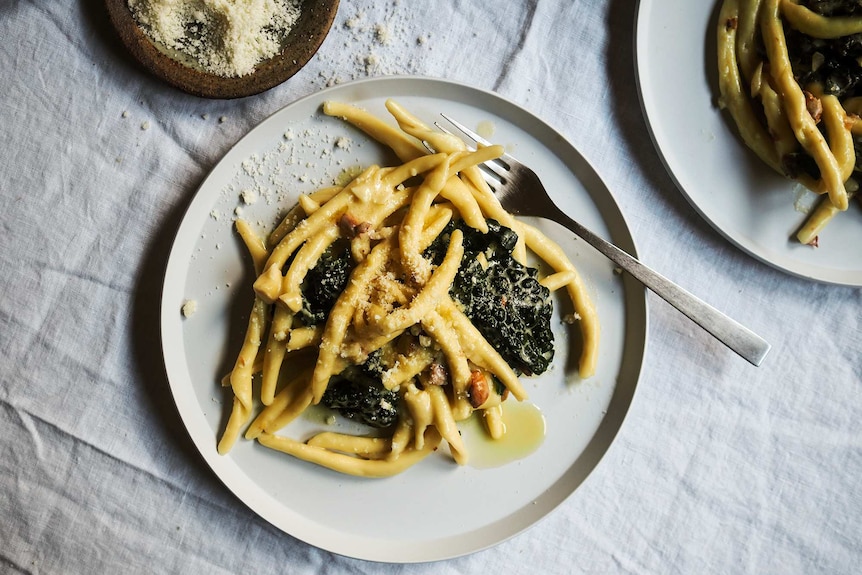 Quick and easy meal ideas
This vegetarian platter from Heidi Sze combines roasted potatoes, savory halloumi, fresh arugula and herbs. It is ideal for lively nights.
Hetty McKinnon's pad thai salad is crisp and fresh, and it requires minimal cooking.
For something you can make in the pantry, try this tuna, chickpea and avocado salad topped with quick pickled red onions for extra bite. It's healthy, family-friendly and ready in just 30 minutes.
Alice Zaslavsky's Golden Zucchini Fritters were our most popular recipe last year. The donuts are made with just six ingredients and are also gluten-, dairy-, and egg-free.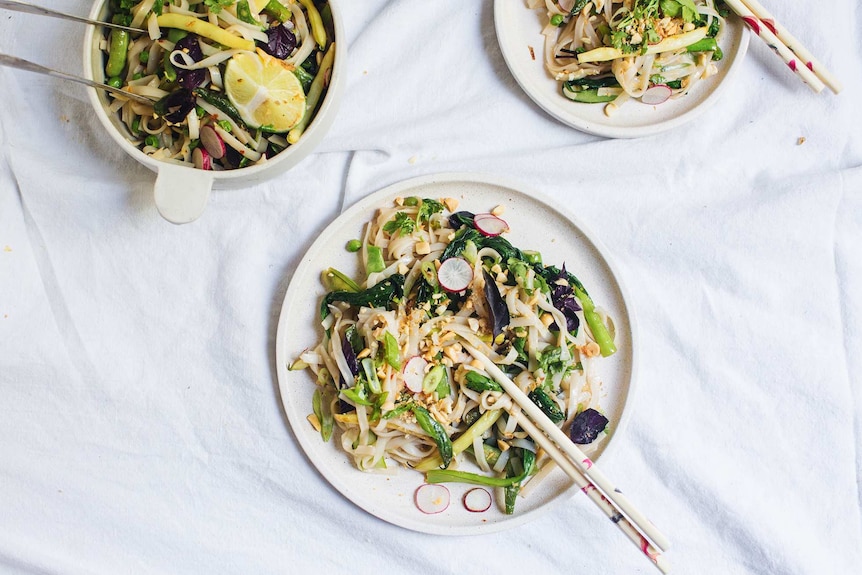 Simple and delicious salads
Who doesn't love a delicious potato salad? This version uses caramelized leeks and is suitable for vegans.
For an inexpensive recipe that requires no cooking, look no further than this Arugula, Lentil, and Feta Pesto Salad. If you have a food processor, you can make your own pesto and use leftovers for pasta later in the week.
With roasted pumpkin, lentils and a honey-miso dressing, this salad is sweet and substantial, packed with beans and veggies. Pumpkin and lentils can be made ahead, making this a quick dish you can whip up on a weeknight.
This roasted beet, pumpkin and herb pasta salad is easy to make. Not a beet fan? Replace it with extra sweet potato or pumpkin.
ABC Everyday in your inbox
Get our newsletter for the best of ABC Everyday every week